"…none of us understood the archive, and none of us could stop reaching for it." —Julietta Singh, No Archive Will Restore You
What called me to the archive in the first place was the felt sense of it.
The click, as though of a key sliding into place, or a shoe on the floor. Rounded 'r' like smooth wood.
The soft whirr of ceiling fans high above, the sun filtering pink through the filters over the windows—I think it was summer 2003, at the Mass MoCA.
"Corpus" was the name of the piece. A loft space where paper was picked up and then deposited continually from machines accumulating on the floor in piles like leaves. I sat in the corner for almost an hour, fourteen or so years old, just writing it all up like research.
I just looked the exhibit up for the first time since seeing it.
"The machines moved at the pace of breathing, inhaling to pick up the paper from a stack, exhaling to drop it."
That's not something I had noticed, at least not consciously. Had people perhaps unwittingly begun to synch up with it? Had I?
According to the website's description, "24 horn-shaped speakers" were also a part of the exhibit's choreography. "The 24 voices often spoke in unison."
There is no mention of what was said.
🌑 🌒 🌓 🌔 🌕 🌖 🌗 🌘
Archive Fever Dream is an experimental series drawing eclectically from theory, speculative fiction, and Jewish mysticism, interspersed with queer ruminations.
Archive Fever is the title of a book by French theorist Jacques Derrida, on what he termed the "trouble" of the archive.
You probably know what a fever dream is.
I'm Ryn—a Ph.D. Candidate in Cultural Studies, a Jewish priestess, and a cat mama with a scorpio stellium (aka wayyy too many planets in scorpio).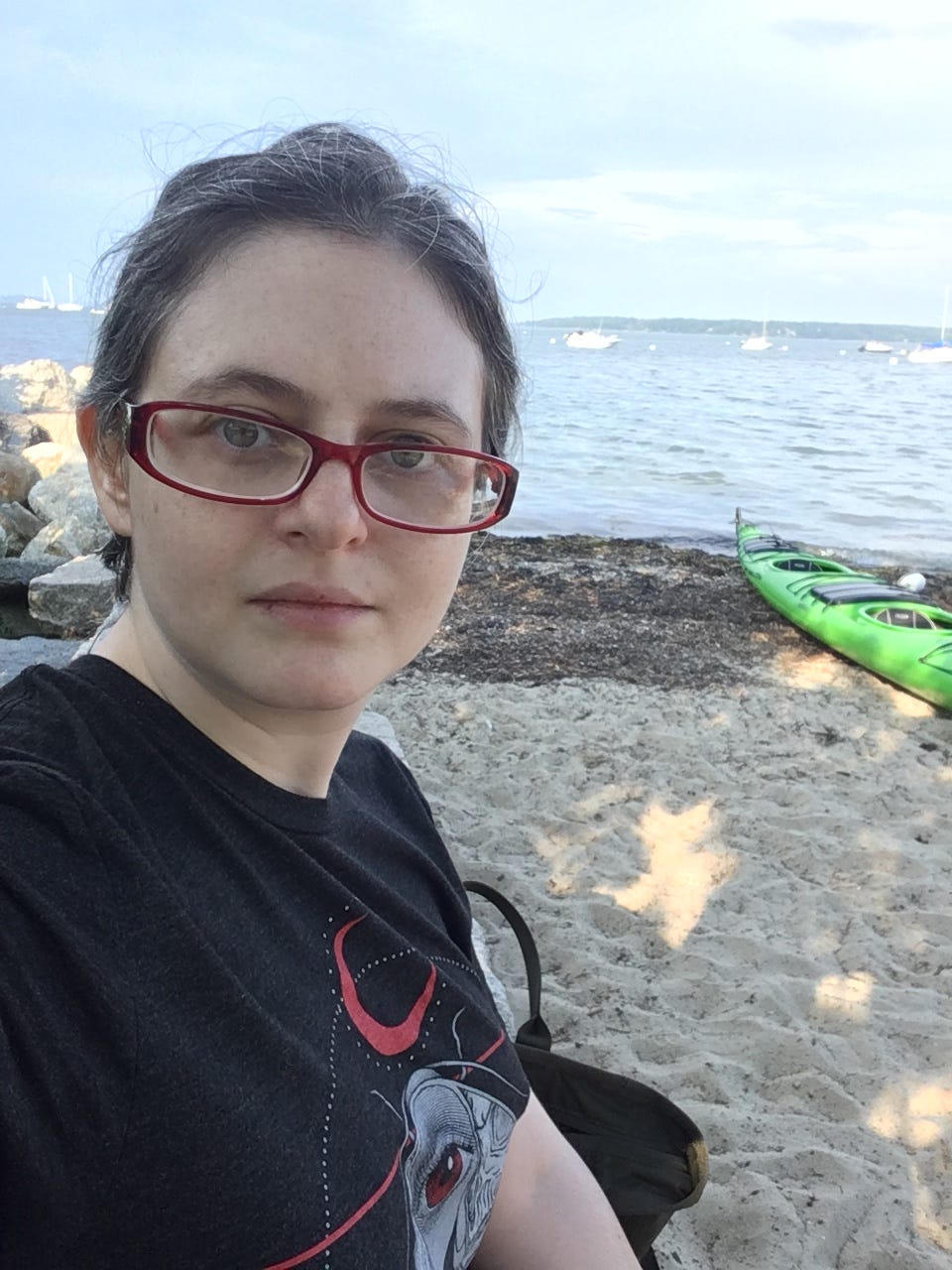 I live in Maine with my wife and cats and our 6 combined scorpio placements.
I've been thinking about writing and the speculative together as a measure of what we shape and what shapes us, the possibilities that emerge from that, and what is left behind.
Let's arc together towards our parabolic longings.
See you next week.
P.S. If you're like, why am I receiving this email, you may have signed up for my old tinyletter, Darkness and Incandescence, which I just moved over here. This is the next step in that newsletter's evolution. Feel free to unsubscribe if this isn't the kind of content you want to read, no hard feelings.
P.P.S. You can reply to this email! How are you doing? I really want to know, especially if we haven't talked in a while—or if you don't know me! Feel free to say hello 😊